Mosquito Control on Isle of Palms, SC
Sun, surf, and pleasant weather all year-round makes the Lowcountry a great place to live, but it also attracts mosquitoes by the millions. Keep your yard comfortable and your loved ones safe with mosquito control in Isle of Palms. Here at Coastal Turf, our exterminators bring the level of care and attention that you need to your yard, giving you the results that you expect. Down here, mosquito season lasts 12 months so get the protection that you deserve today!
At Coastal Turf, you can expect:
A full inspection of your yard to determine your exact needs.
Customized mosquito treatment plans for maximum results. 
Recurring service for year-round protection.
A 100% satisfaction guarantee.
And much more! 
Prevent Mosquito-Borne Disease
Mosquito-transmitted diseases are a problem everywhere they live but in hot, humid areas like ours, constant vigilance is essential. The Lowcountry's mosquitoes are known to carry and spread dangerous illnesses like Malaria, West Nile Virus, Yellow Fever, and are even potential vectors for Zika! A quality outdoor pest control plan like you'll find at Coastal Turf is a critical piece of protecting your family's health, so choose the best when you're ready to get started. 
Image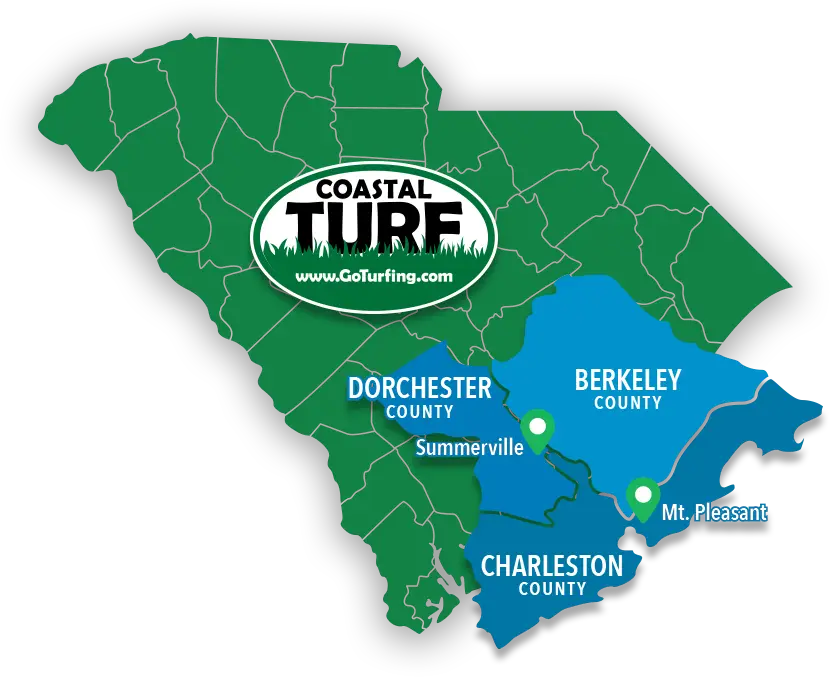 What Are Mosquito Barrier Treatments?
Our barrier treatments are designed to create a protective circle around your property that keeps out mosquitoes and other bothersome pests. Our technicians will come by and spray an EPA-approved solution, which works to eliminate any adult mosquitoes it comes in contact with as well as larvae, eggs, and pupae that could eventually become adults. The barrier treatment also forms a layer of protection that prevents new insects from entering your property.
What Are The Benefits Of Mosquito Barrier Treatments?
Mosquito barrier treatments have many important benefits, including keeping pesky pests away from your family and pets. This type of pest control can also help lower the risk of contracting a number of dangerous diseases such as West Nile Virus and Dengue Fever. Additionally, barrier treatments are environmentally friendly since the solution used is made of organic materials that break down quickly in the environment. Finally, this type of treatment can also help reduce stress levels because these insects can be incredibly irritating when they're constantly buzzing around your property.
Get Recurring Mosquito Control For The Best Results
For long-lasting results, consider our recurring mosquito control services. A Coastal Turf technician will set up recurring treatments every 3-4 weeks. This helps prevent new hatchlings from establishing a large presence around your property while also continuing to keep the current population down. Alternatively, you can opt for our one-time treatment if needed based on the size and severity of your population.
Highly Trained Mosquito Exterminators
Our technicians are highly trained and experienced in mosquito control. They use the most effective techniques and products to ensure quick, reliable results. We also use EPA-approved products that are safe for your family, pets, and the environment. Follow-up visits are included in the service, to ensure our treatments are continuing to be effective and that there is no resurgence of the mosquito population.